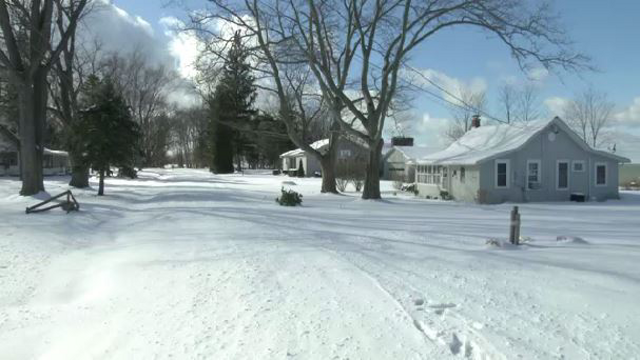 TWC NEWS VIDEO: WESTFIELD, NY -- The Towns of Westfield and Ripley are moving forward with a water project with funding help from the USDA. Westfield was awarded $838,000 to extend water service to more than 50 homes in the Shorehaven neighborhood.
The lake side community straddles the town line of Westfield and Ripley, and many of the homes there only have a seasonal water supply from Lake Erie. This funding will allow them to replace the old system and connect it to the main water line on Route five.
"People down there can only use their property certain months of the year, so we're hoping now, with water lines, they'll have clean, reliable water and be able to use their property more of the year, said Martha Bills, (R) Westfield Town Supervisor.
The next step involves engineering the system and getting final approval to solicit bids.
For More Information On Chautauqua Lake Real Estate and Living Visit:
www.chautauqualakehomes.com