LAKEWOOD, N.Y. -- If anyone outside of Western New York is familiar with the Jamestown area it's typically due to its history of furniture production or famous past residents, but over the last 14 years that's been changing.
Southern Tier Brewing Company was founded in the suburb of Lakewood in 2002 and has grown into the 33rd largest craft brewer in the nation. The lessons learned from that success are the driving force behind a new venture in craft distilling. Welcome to Southern Tier Distillery.
Owner Ross Seeley has worked with Southern Tier Co-Founders Phin and Sarah DeMink from the very beginning. He says the idea of "craft" was very important to their approach, "The craft spirit is there. I mean, everything here is done by hand. We literally do everything the hard way."
Southern Tier says keeping the focus local is also very important to them. 90% of the grains used in liquor production come from New York State.
"For one, obviously we try to hire everybody local," Seely adds, "Two, forty-thousand pounds of corn come from a local farmer every month, which I think he's pretty excited about. We use local New York State maple syrup that's a half mile up the road, two hundred and fifty gallons of that per batch of rum."
In addition to rum, Southern Tier will offer a vodka, and both a citrus and a London dry gin. They're also making a bourbon, a smoked bourbon, a rye whiskey, and what they're calling 2xIPA whiskey.
Seely explains, "Southern Tier Brewery makes the beer. We haul it down here, ferment it, add yeast, dry hop it, and then we distil it so you can have a 2xIPA and you can have a shot of 2xIPA whiskey in the same sitting."
Barrels used to ferment spirits at the distillery will in turn be sent over to the brewery across the street and used to brew new types of Southern Tier beers.
The target is early July for distribution around Western New York as well as the opening of an on-site tasting room in Lakewood before branching out, but the exact plans are still slightly in motion. Regardless, people here are excited to show everyone what they've been up to the last two years, just as soon as it's ready, of course.
"Quality is everything for us. That's why we haven't opened yet. There's no such thing as perfection, but we want to do our best," Seely exclaims, "We don't just want to open a craft brewery. We want to OPEN. A CRAFT. BREWERY."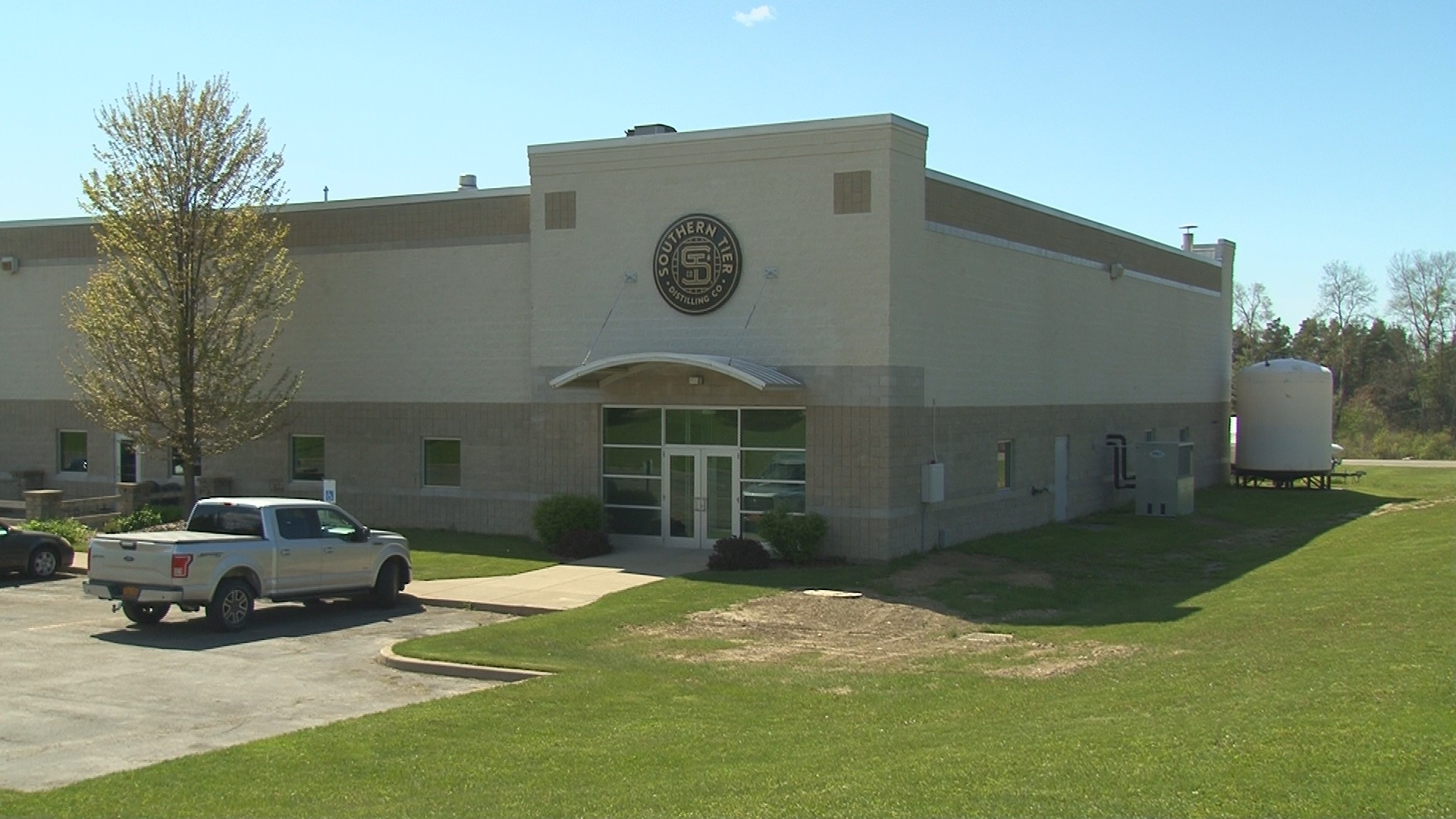 For More Information On Chautauqua Lake Real Estate and Living Visit:
www.chautauqualakehomes.com